Outdoor living spaces have become increasingly popular over the past decade. We can help you to transform your outdoor spaces with decks, pools, kitchenettes, hardscape, built-in barbeques, fountains and fireplaces. Let us Work with you to increase the usable square footage of your home with amazing outdoor spaces for entertaining, and for your own enjoyment.
Contact our experts for additional information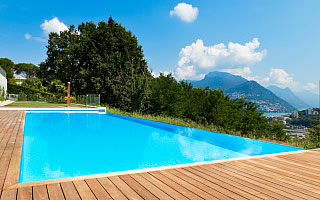 Custom Pool Remodeling
A Clas Builders offer a complete pool remodeling or pool construction service, custom designs, Swimming pool upgrades, plumbing repair, copping replacement, waterfalls and much more.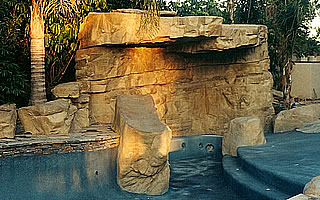 Exclusive Pool Design And Natural Materials
Looking to create a pool that has an exclusive design but offer a natural feel? A Clas Builders Inc. uses the best material to create pavers, waterfalls, steps, unique railings, complementary lighting and more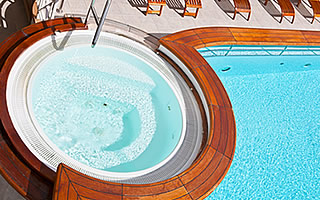 Spa additions, Pavers, Tiles and more
Upgrades to an existing pool can make a big difference. Want to add a spa to your pool? Looking for a contractor that can re-plaster your pool? Contact us today for additional information.
Pool Remolding Experts in California
A Clas Builders Inc provides any type of construction / remodeling services in California. We take great pride in providing a reliable remodeling service with a team of experienced builders and designers for 20+ years.
Whether you want to upgrade, fix or remodel an existing pool or to build add a new pool to your home we are the best choice for your project. Contact us today for a free no-obligation quote and design plan.