Planning for Room Additions? Need good contractor in Los Angeles?
Looking for room addition contractor Los Angeles? Having more room to enjoy your family at home is something many of us yearn for. Whether you want to call it a family room or a den, the added space where the family can get together and entertain can offer a great deal of enjoyment. If you're thinking about having a room addition there are a few things you may want to consider while drawing up your plans.
If your living room seems a bit cramped and you need more space so people can stretch their legs, or maybe the flow of traffic from the kitchen out to the living room is blocked, it might be a good idea to redesign the layout of your floor. In doing your remodel you will most likely want added storage space and updated features. In the end you may realize that having a built-in entertainment center actually solves both those problems without requiring any additional space.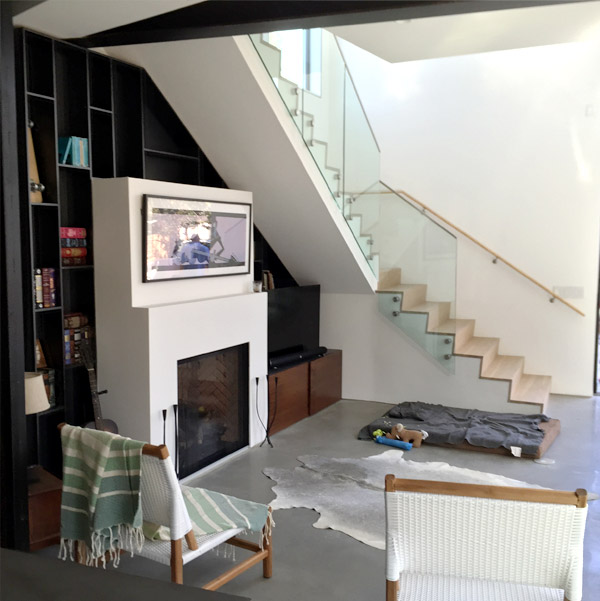 As a family grows sometimes they outgrow their home and need additional bedrooms and more space all around. The first thing to consider is where to put the room addition(s). It will depend on the style of the house and of course the size of the property. Homeowners can build a second story if the property won't allow them to build out. If you are thinking of adding a great family room to be enjoyed by all, a room addition adjoining the kitchen works well. The kitchen is usually where everyone seems to congregate and more room here allows for more options for entertaining. Depending on the type of home you have, adding a "bump-out" may solve the problem and save you the cost of building a foundation. This option will also make your kitchen seem larger.
If the addition you're considering would be at the rear of the house, it might also provide an alternate way of entering the backyard. You could have a back door that flows onto a deck or patio facing the backyard, easing the flow of traffic in and out. When you add an addition to the rear of a home you can take more risks when designing the room. There may be more space so a larger room could be built with large expansive windows for taking in the view.
This is why knowing how the room will be used is so important. If you plan on spending a lot of time with family here, having a fireplace may make it warm and comfortable, especially during the frigid winter months. Does your family enjoy reading or have a love of music? You might enjoy having a library full of beautiful built-in shelves or for music lovers, an area for audio equipment and of course the speakers might be fun. If you're planning an entertainment room or home theater, you need to plan ahead. You need to first decide where you want to place the TV so that the wires can be placed inside the walls so they're out of the way and hidden from view.
If your room addition is for entertaining will people be mostly mingling or eating? You need to have a floor plan that allows for the appropriate seating arrangements so there is room to socialize and a good flow for parties. You may want to have a built-in wet bar as well. For this you would need a counter, an area for the sink as well as plenty of storage for bottles and glasses. These normally have a tiny refrigerator and sometimes even a small dishwasher to make cleaning up easier.
With a new room addition you still need to have it match the rest of the house. Choose the kinds of materials that are used on the inside and outside of your existing home; this includes the carpeting and color palate on the interior and the siding, shingles and paint that are currently on the exterior. You also must think about heating and air conditioning, the type of insulation and the wiring for the utilities. There is so much to go over with your contractor, but if you plan well there will be less to worry about as the job moves along.
See bathroom remodeling and kitchen remodeling.